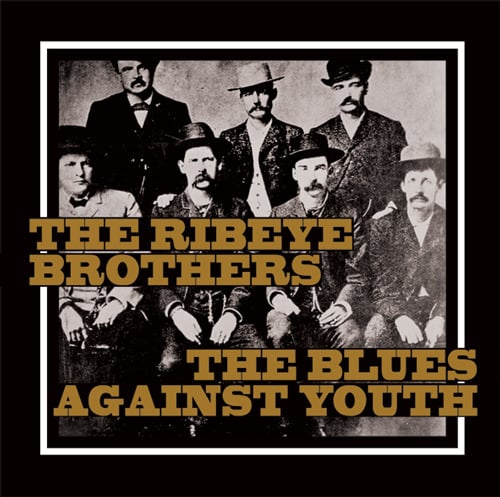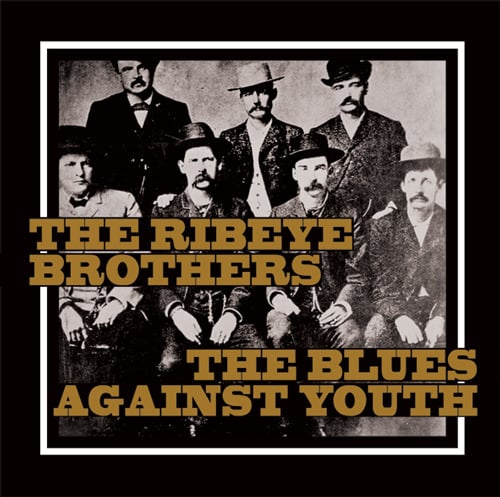 Split THE RIBEYE BROTHERS / THE BLUES AGAINST YOUTH 7"
by THE BLUES AGAINST YOUTH and THE RIBEYE BROTHERS
€5.00
EFT047
TBAY is a music project entirely run and managed by Gianni Serusi on guitar, voice, bassdrum, hi-hat, whistle and the "invisible iron snare". All instruments are played simultaneously during his one man shows. Firstly inspired by country gold such as Hank Williams, Merle Haggard and David Allan Coe, TBAY develops a mixture of grooves passing through 70′s rock of Lynyrd and Zeppelin era, coming back to primitiveness of delta blues fathers and moving towards something muddier and overwhelming.
THE RIBEYE BROTHERS are Tim Cronin and Jon Kleiman (both were formerly in the band Monster Magnet), Jim Baglino, Matt Forman, and Neil O' Brien. Together, these five gentlemen play harsh, intense rock music that combines the best hard rock sounds of the 1990s with the simple, direct spirit of 1960s garage rock.
http://thebluesagainstyouth.com/
http://www.myspace.com/theribeyebrothers/
Produced by : Escape from Today, Derr it yourself, Burning Sound
Release date : September 2011
Track Listing :
01. The Ribeye Brothers – To Portland
02. The Blues Against Youth – Standin' Barman Stomp